Go Hard Or Go Home
written by Kara McGinley
photographs by Janette Beckman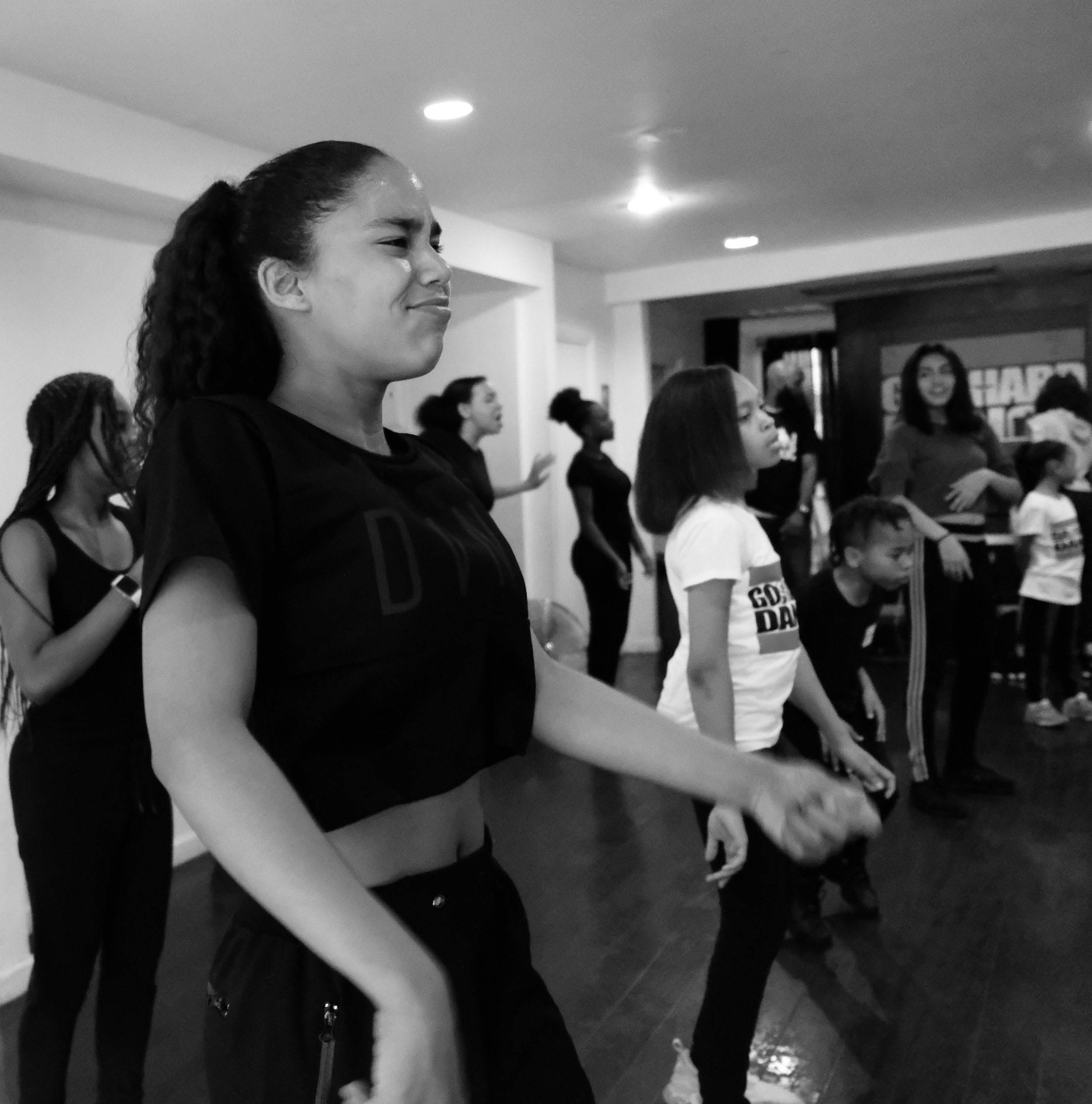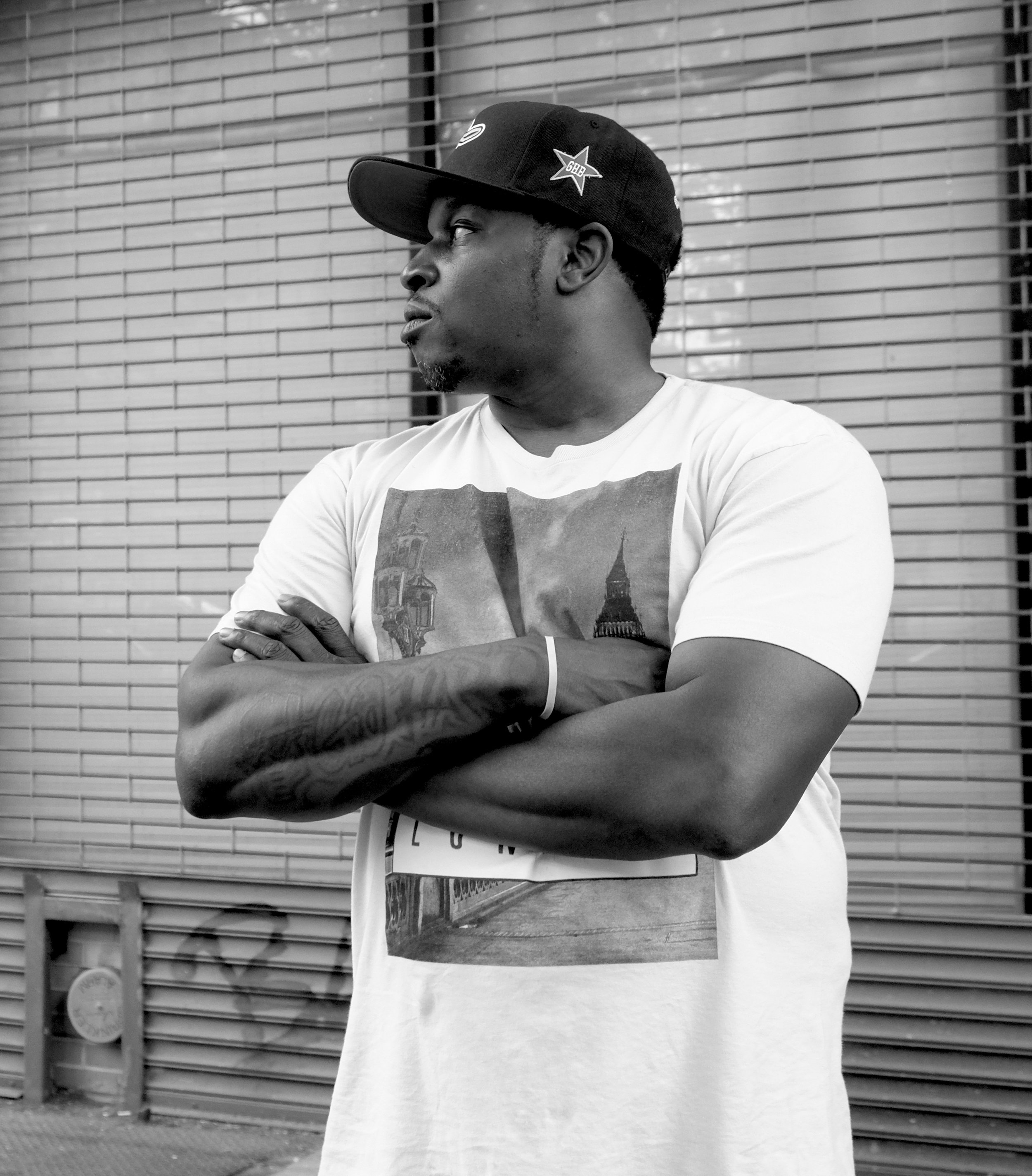 Quite often in our society, fields, courts, and dance studios end up being one of the first places where children are instilled with a sense of work ethic, pride, and discipline. Especially in urban centers, they serve as spaces to learn and compete in, becoming institutions of competition and camaraderie. And as we all know, chasing your dreams is never easy; one needs to work, to push, to excel—to go hard. You've heard it said on football fields, at practice, in the studio, in the office, and on the radio. But what does it really mean to go hard? To one community of dancers in Harlem, specifically on Adam Clayton Powell Jr. Boulevard, it means everything.
And when it comes to dance, no one goes harder than the founders of the Go Hard Dance studio: Harlem natives Shea Evans and Cheryl Thomas, who has been dancing since she could walk. "Growing up in Harlem, there was a lot going on—I was just always dancing. I used to love variety shows, and I used to love Fame and watching Debbie Allen and local hero Tony Ray (who infamously played Leroy). But, I always stayed in the Harlem River Projects where we lived because the grounds there were really cool. It was built in 1935 and the development has since received landmark status. We had tennis courts, basketball courts, and everything a city kid would need to have fun, so there was really no reason to leave the projects. Growing up, I always knew I had to dance. I thought, 'I'm going to join a dance studio! I'm tired of only dancing at all the aunts and uncle's parties.' I mean, I made a good couple of dollars. But when I was eight years old I made my mother find me a dance studio. We got the Yellow Pages out and she started flipping and we found Ruth Williams Dance Studio."
Born and raised in Harlem herself, Ruth Williams established the Ruth Williams Dance Studio in 1946, where she taught tap, jazz, ballet, interpretive and African dance to generations of children in the community. Ruth Williams truly is an institution—she'd been teaching for so long that quite often she ended up teaching the great-grandchildren of some of her former students. She was a legend, a local celebrity. But for Cheryl, growing up in Harlem in the '70's and '80's meant a strict training schedule under Williams, one that those in her community refused to let her slack off on.
"I loved being at the studio. But I had to be there every morning at 9:00 AM. By the time I started getting a little bit older, when I was becoming a teenager, I would want to linger a little bit, hang around a bit in the neighborhood, just like all the other kids did. But everybody in the neighborhood knew that after school I had to get upstairs, get a shower, and go dance. And even when I was trying to hang out, you know, hang out with the boys—those guys would be like, 'What are you doing out here? Get in a cab and get out of here. You have dance!' I couldn't catch a break! Everyone in the neighborhood kept me in line. The guys would even want to see my report card. They'd say it was mandatory!" Cheryl explained. "You know, I wanted a job as a teenager just like everybody else had, but I wasn't allowed. No one would let me, they'd say, 'no, you have to go to dance lessons.' In the end, I have to thank the guys on the streets for keeping on me like that. You know, it was everyone in the community, because everybody saw I had a talent."
And that dedication paid off. After years of grueling schedules and relentless hard work, Ruth Williams made young Cheryl her main assistant and she would go on to continue the tradition of teaching generations of families how to dance. Cheryl would learn from Williams and then teach the other kids from her neighborhood the moves, sharing her love of dance to her own community.
But, like with most things, and especially for athletes, sometimes that constant work can lead to burnout—sometimes you push yourself too far. "I've always said I only ever wanted to be a dancer, but I got knocked out of the game at 18. I tore my hamstring really, really badly during a performance at Lincoln Center and did some shows on a hurt leg. So that took me out and I changed—it just changed everything for me. You know, I was really depressed. So, I had to learn to embrace having a backstage kind of behind-the-scenes vision really, really early on."
This is commonplace for competitive athletes and performers. That lifestyle is all you know, that community is your whole world. While sometimes it's easier to leave, get out, start fresh, Cheryl knew that there was still more to be done, even if that meant slowing down the schedule and focusing on teaching more than performing. And in the years since, besides earning a couple of degrees and having a family, dance remains her passion. "I've never stopped dancing. I'm 44 years old and I've been dancing since my mother enrolled me at nine years old," Cheryl said.
Which is why, it's not surprising, Cheryl's daughter, Dakota Hill, also went on to become a dancer and more and more they wanted to build something of their own in Harlem. They dreamed of a training ground for the next generation of dancers—a place for others in their community to grow and learn the traditions and new styles of dance in their own neighborhood. So, when Dakota met choreographer Lacey Thomas at Dance Theatre of Harlem, it seemed like the stars aligned; almost a foreshadowing of sorts. The historic theater is known for its traditional roots in ballet, jazz, and tap—strict forms of dance that date back at least a century. The work and dancers that the Dance Theatre of Harlem has produced cannot be understated, but when it came to hip hop dance, the theater wasn't too open with the idea of teaching it. They certainly weren't the only institution to initially turn their noses up at hip hop, rather, they were following in the rich footsteps of Soul Train and MTV before them.
"The Dance Theatre of Harlem never had hip hop dance before. That's where I attended my Summer Intensive program, but they never had hip hop dance, which was what I always wanted to do. Finally I saw a hip hop class on the calendar one day and everyone was talking about it in the locker room. Everybody was saying, 'what's going on with that hip hop class? Hip hop? There's hip hop here now?' And that's how I met Lacey, because she was the one teaching it! But funny enough, she had to pay them to let her use the studio for that. She was actually paying to teach," Dakota explained. "Lacey's always been surrounded by ballet. So when she wanted to get into hip hop dance, the Theater was against it, but only because they didn't really know what it was. They didn't really support it as much because they didn't know much besides ballet there. So, I was ready to do hip hop, and I was ready to go further into what Lacey wanted to do."
Eventually, Lacey's class became so popular that she gained a following that continued to grow organically. Dakota started assisting Lacey's classes and soon Cheryl truly saw how hip hop dance was a totally different experience. It hadn't become an institution yet in their community simply because there was nowhere for the kids to go, stay, and learn hip hop dance.
"Watching what Dakota and Lacey were doing, I saw there was no consistency. They rent whatever and wherever studios are open. It was like Wednesday, Friday, Sunday 'where are you girls today?' 'Oh, we're on 57th Street.' Okay, the next rehearsal right after is on 72nd Street. The next one is on Chambers. And I was like, 'wait, wait, wait, wait. This isn't right!' They had their students following them all over the city to all these studios for over a year. And I thought, if I were their parents, I would be a little annoyed. The kids are from Harlem and the Bronx. And I thought damn, there's really nothing going on like this up here." Lacey and Dakota had a vision for their own company and to create something fresh in their community where they could teach traditional dance and hip hop on their own terms. The girls were serious, organized and already had a following. After some missteps and many long nights, they took the leap and with the girls' own true grit, LEGACY, the company, was born.
And while it's always risky to start something new, Cheryl, Lacey, and Dakota knew in their guts that they'd be able to create something special, something that would change their lives for the better. But the physical space still wasn't there, they were still traveling downtown, midtown, back and forth to different studios all over the city. In the end, Cheryl knew where to go for help—back to the very boys who kept her off the streets and in the dance studio back when she was a teenager. One of those boys happened to be Shea Evans, founder and CEO of GOHARDBOYZ, a community organization of street bike riders focused on excellence and competitive alternatives to street life. It was Shea who first tapped Cheryl to take charge in organizing complicated events around the GOHARD community, relying on her devotion to the ethos, skills as a communicator, and all around abilities to get shit done.
"When Shea Evans needed the bike community organized with the new league, Motorcross Freestyle Street Riders Association (MxFSA), I helped organize the awards show and upcoming events for GOHARDBOYZ. At the first awards show, the Police were treating Shea and the bikers like shit, but they do a lot for the community and I wanted to help them. So, when I needed help, Shea was like 'you helped me now I'll help you do this.' The reach of our arm is long, everything we touch within our community deserves our approach to go hard, to be successful. With regards to our children, our peers, our elders, and the community in itself, our reach is long—we go hard for them." So after a lot of aimless driving around during lunch breaks, Cheryl finally found the right studio. "I took Lacey in to see the space and said 'can you work with this?'" said Cheryl, "She nodded and said, 'Yeah, I can work with this.'"
Go Hard Dance opened in 2018 and they now have around 50 students. And LEGACY, the company, whose home base is officially the Go Hard Dance Studio, has become an exclusive company that dancers compete to be in. Cheryl, Dakota, and Lacey are continuing the tradition of passing down the art and the discipline of dance to generations within their community. And Go Hard Dance Studio doesn't just serve as a place to learn different aspects of dance—it's become a neighborhood hub. A place for kids of all ages to gather. It's not unusual to see all kinds of people going in and out, socializing, parents dropping their kids off before they go to work, community BBQs, yoga classes, and a whole lot more. It's already become so much more than a dance studio—it's becoming a Harlem institution.
"If I could pull her back right now I would tell Miss Williams thank you. Because if she didn't make me so disciplined I wouldn't have been able to do this. Everything she told me to do, she said to do it with heart. I did it. And I did it without complaint. You know what I mean? So, it's like, I'm bringing Miss Williams traditions to this new studio. Her studio was filled with children from our neighborhood. She had a family business. So, Go Hard Dance is my family business." Go hard or go home!
Banner Image by Lawrence Parker (aka Hannibal The Artist)