Heaven On Earth
 FESTAC '77 and the Dream of a Pan-African Utopia
written by Miss Rosen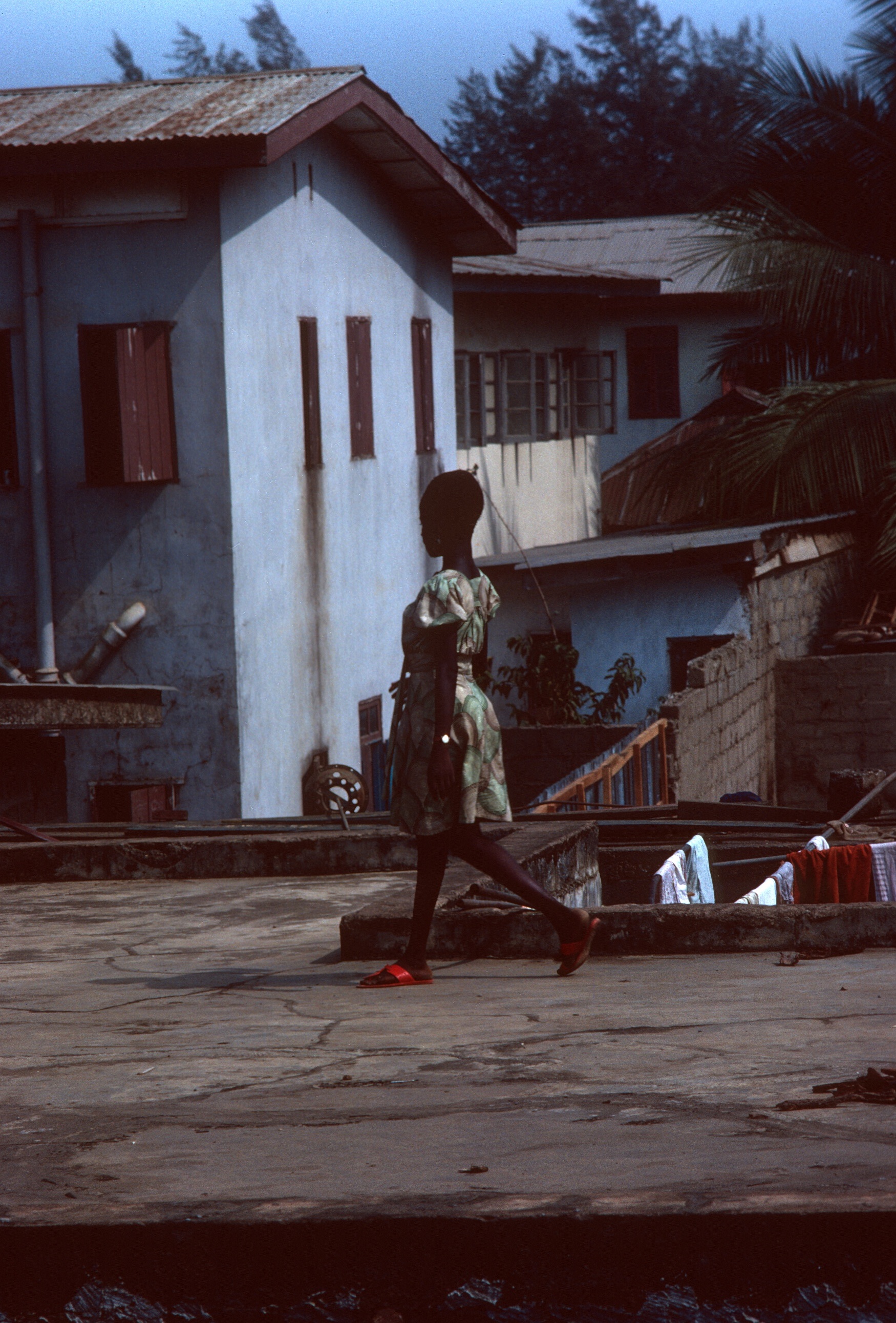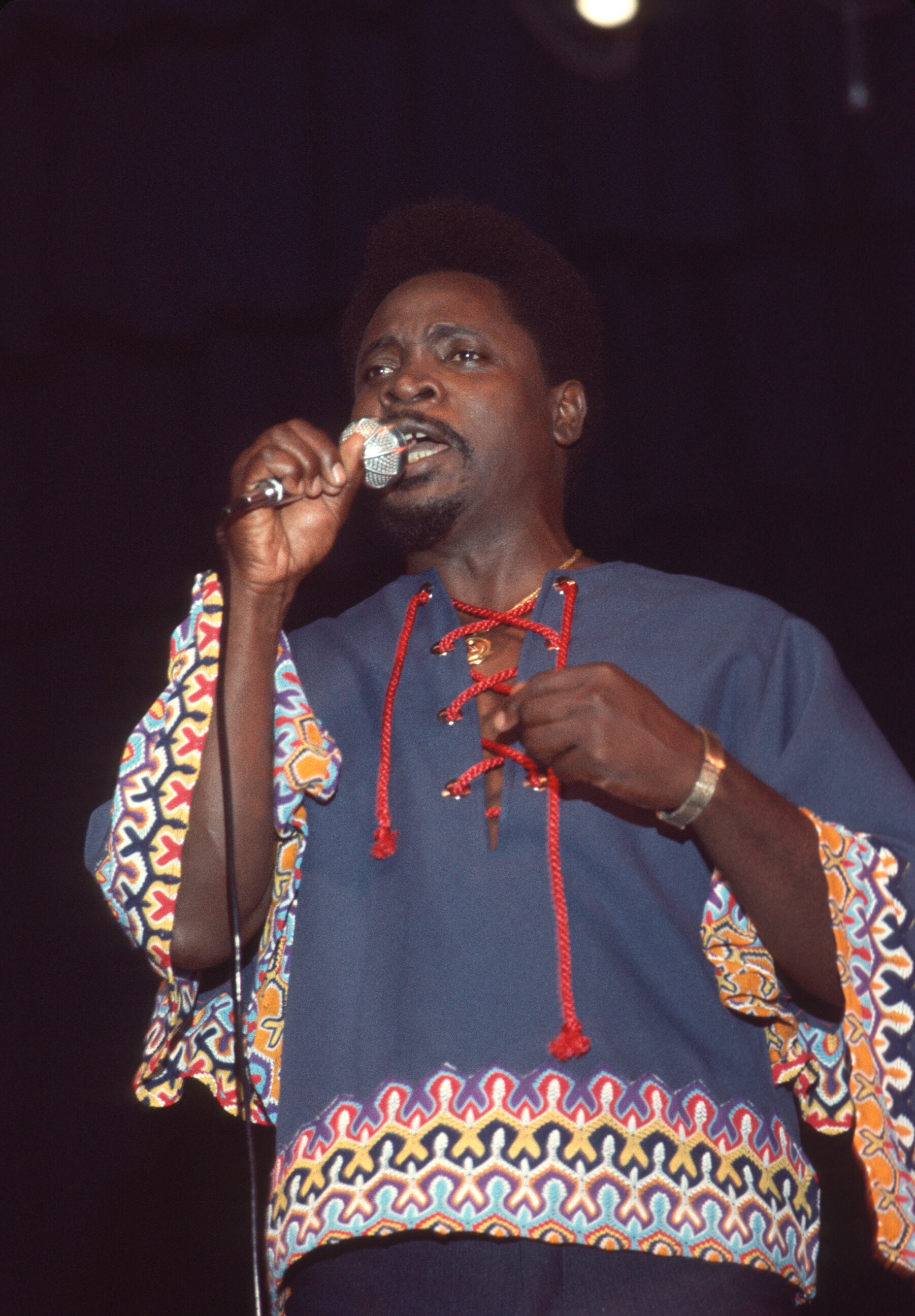 photographs by Calvin Reid
For the past century, the dream of Pan-Africanism has captivated the global consciousness, inspiring black leaders from Marcus Garvey to Malcolm X to advocate for a collective self-reliance that would restore to Africa and its peoples all that has been usurped through systems of colonialism, slavery, and racism over the past 500 years. The Pan-African philosophy is an inclusive approach that brings together the knowledge, wisdom, and understanding of black cultures on the continent and across the diaspora, aiming to forge new canons of history, spirituality, politics, the arts, and science. It even has its own flag, designed nearly 100 years ago: the red, black, and green symbolizing the bloodshed, the people, and the land for which they fight — a restoration of Africa, the home of original man and woman.
A utopian vision with mass appeal, Pan-Africanism was recently popularized once again with the glittering image of Wakanda in the blockbuster film Black Panther. But one does not need to go to Disney World to discover Pan-Africanism realized on Earth. In January 1977, some 16,000 people from 56 nations across Africa and the diaspora descended upon Lagos, Nigeria, to attend FESTAC '77: the Second World Black and African Festival of Arts and Culture.
The timing could not have been more fortuitous. A week after this month-long celebration of Africa and the diaspora launched, ABC debuted Roots: The Sage of an American Family, a record-breaking television miniseries based on Alex Haley's novel tracing the familial history of Africans brought to America enslaved. Starring John Amos (Good Times), Broadway stars Leslie Uggams and Ben Vereen, and LeVar Burton (Reading Rainbow), Roots traced the life Kunta Kinte (Burton), a member of Gambia's Mandinka tribe, who was sold into slavery at age 15 and brought to Maryland in 1767 — where the horrors of slavery would shape his life and that of his descendants through the Civil War.
At a time when there were few channels, no cable or internet, an estimated 140 million viewers — more than half the U.S. 1977 population — tuned in every week to follow the eight-part series to its heroic end. The final episode remains to this day the third highest all-time ranking television show ever aired. It went on to win nine Emmy Awards, a Golden Globe, and a Peabody — but perhaps greater than any status was the fact that it took Afrocentrism to the mainstream just as the Black Power movement of the 1960's and early '70's made way for cultural nationalism.
For Howard University student Calvin Reid, FESTAC '77 was an historic return to the Motherland. As a legacy student at Washington D.C.'s premier Historically Black University, Reid described his life growing up as "virtually a Pan-African ideal. I'm the son of a Jamaican West Indian immigrant, two of my black American aunts married Howard University African students (one from Sierra Leone and another from Liberia) and for stretches, we all lived together in my grandmother's big row house in Washington D.C. The African diaspora was not just words in a book to me; these were real places occupied by real people that I knew, lived with and related to."
In the mid 1970's, Reid began working as photo editor for The Hilltop, the weekly student newspaper at Howard. "I started taking photography and became consumed by it," recalls Reid, a self-described "jazz head" and fine arts major who studied under AfriCOBRA (African Commune of Bad Relevant Artists) principal Jeff Donaldson, Chair of the Howard University Department of Art.
Formed in Chicago in 1968, AfriCOBRA is one of the longest continually active artist collectives in Western Art History and an integral part of the Black Arts Movement in America. Donaldson, a visual artist, headed the North American Committee for FESTAC, presiding over a contingent of 444 American artists, writers, musicians, scholars, and activists. Among those who traveled across the Atlantic Ocean to present their work were visual artists Faith Ringgold, Barkley L. Hendricks, and Betye Saar; writer Audre Lorde; and musicians Stevie Wonder, Donald Byrd, and the Sun Ra Intergalactic Arkestra.
"FESTAC was a big deal on campus. The editors at The Hilltop became very serious about the news coverage of it. They wanted to send me as a photographer and a reporter named Vance Hawthorne. So we sat down with the editors, came up with a budget, and they would fund our trip. We were there for three and a half weeks," Reid says. "Returning to Africa was an object lesson. We were living out our Pan-African dream, and seeing people work together for a united future aimed at establishing agency and identity while challenging white supremacy. But doing it in the most positive way: by linking together with common goals and a sense of common ancestry to create a future of Black Empowerment."
Members of the North American delegation joined an international group of luminaries that included musicians Miriam Makeba, the Mighty Sparrow, and Gilberto Gil, dance troupe Les Ballets Africains, Nigerian Nobel Laureate Wole Soyinka, and poet Haki R. Madhubuti for a series of performances and colloquiums exploring black and African culture and civilization from January 15 through February 12. Gathering together black folk from every continent, FESTAC '77 was described as a "family reunion" by Ebony magazine. Embracing the ideals of Pan-Africanism, the Negritude movement, and the Harlem Renaissance, FESTAC '77 continued in the tradition that had been set forth by the first edition, held in Dakar, Senegal, in 1966.
But flush with new-found oil wealth, this new iteration took the symposium to majestic heights. In the wake of black liberation movements that had swept the globe, the Nigerian government spent $400 million ($1.65 billion today) to mount this ambitious event, presenting the nation as the powerhouse of Africa — while establishing solidarity with the ongoing efforts for freedom in South Africa and Namibia. "There was some skepticism whether the Nigerians could pull off the intricacies of mounting a multi-national performance," Reid recalls. "They created an odd/even day for license plates so you could only drive your car on alternating days and not spend most of the day sitting in a traffic jam."
Reid notes that he and Hawthorne decided to stay with a Howard alumnus nicknamed "Cincinnati" (in reference to his Ohio hometown) who had relocated there to teach at the University of Lagos. Cincinnati owned both a car and a motorcycle, with odd and even tags, and was able to provide the reporters with transportation to and from FESTAC every day of the week. "Some days I rode through the city on the back of his motorcycle through this ocean of colorful, extraordinary humanity. The streets are filled with western and traditional African dress. It was dazzling," Reid remembers.
"It was a Wakanda moment in the 1970's. There was a combination of super technological modernity and almost rural underdevelopment. Lagos was a towering African city but it was also village-like sections that were a throwback to another time. There were market women with massive loads on their head, dirty roads, open sewers, skyscrapers, traffic, and jam packed with people. It was a striking mixture of modern and retro, which was incredibly startling."
Reid and Hawthorne set forth to document FESTAC on different fronts; Reid covered arts and culture while Hawthorne focused on the political and economic impact of the event on Nigeria for a special dedicated issue of The Hilltop published after their return to the States. "To set foot on the African continent was very special. This was our return. I feel very fortunate to have been there, to know this was cool, and to have gotten the pictures," Reid says. "Every prominent individual in black intellectual life was involved in this historic effort to show off the global influence of African culture."
Among the highlights was a visit to Fela Kuti's Kalakuta Republic compound to see the Afrobeat pioneer and political radical perform. Kuti, a vocal critic of the Nigerian government, began to host what he described as "a counter-FESTAC" on stage at the Shrine every night. Delegates opted out of FESTAC's official events to hear him speak out and hear him perform what would ultimately become the last times anyone would ever enter this historic space. Less than one week after FESTAC was over, the government sent over 1,000 Nigerian soldiers to destroy the compound, gravely injuring the artist and his mother in their wake.
"Fela was an inspiration," Reid recalls. "The Black Power movement of America had spread to Africa and back. For us to be returning to Africa and being surrounded by so many Africans inspired by our return was a big deal." Like Fela, the delegates attending political symposiums during FESTAC were critical of those whose politics were worthy of concern. Reid recalls a moment when African-American activist and academic Ron Karenga began to deliver remarks on Black Nationalism, discussing the red, black, and green symbolic visuals of the Pan-African flag. "There were shouts from the audience that he was a demagogue," Reid says.
Karenga, who created Kwanzaa in 1966, had been involved in clashes with the Black Panther Party, and imprisoned for felonious assault of two women in 1971. After he was released in 1975, he pursued an academic career. By 1977, he had earned a place on the American delegation, but his presence cause concerned by leftist activists and doctrinaire Marxists who saw links between American Black Nationalism and proto-fascism. "Black Nationalism and fascist policies shared some uneasy relations: the glorification of the family, the glorification of women as 'queens' while they were being subjugated and forced to be only on the domestic scene," Reid explains.
"In those years, Black Nationalism was going through self-examination as it moved on to what could be described as cultural nationalism by African-American intellectuals to reconcile the need for a self-defined future and a unite among black people while recognizing the dangers of a race-based political movements that could resemble the worst aspects of fascism."
Reid takes care not to paint Black Nationalism as a whole with a broad brush, explaining, "These were issues the movement had to deal with and we saw that as it moved into cultural nationalism; we recognized that being black in this country had as much to do with culture as it did with skin color. We recognized the American system unites as a race but it also unites us through what black people have historically created."
It was a telling moment that bespoke a larger truth: that one must continuously stay grounded when negotiating the complexities of creating a functional ideology for political use. "I certainly had my romantic notions at the time, but I took note of how Karenga was received by black people from all around the world," Reid says. "We weren't under any illusions about the actual geopolitical power of Nigeria and African-American life, but over time, we saw people working together to pull this thing off. FESTAC was the literal practice of Pan-African theory."
It was a realization that resonated soon after Reid arrived, as he paged through a copy of international Newsweek. "It was talking about how everyone was going crazy about Roots — and I was back in Africa!" he says. "When I look back at these photos 40 years later, I see this once in a lifetime trip that I—by luck and strength of my determination — was able to be a part of it. I was in on a spectacular historic event and able to contribute a small piece of documentation about what happened. It's incredibly satisfying and humbling."
banner image:The Hilltop staff on bed (l. to r., Vance Hawthorne, Vikki Freeman and other Howard students) and old friend, Howard alumnus and our host in Lagos, "Cincinnati" sitting in chair courtesy of Calvin Reid