LOCALS ONLY
By Niko + Tierney
STARRING
Dicko Chan. Ama Elsesser. Gil Venivici. Alexa Demie. Iconika. Mickey C. Charlotte Patterson. Michael Faso. James Flemons. Kyle Pak. Gibby Evan. Karen Veliz.
A STORY ABOUT LOS ANGELES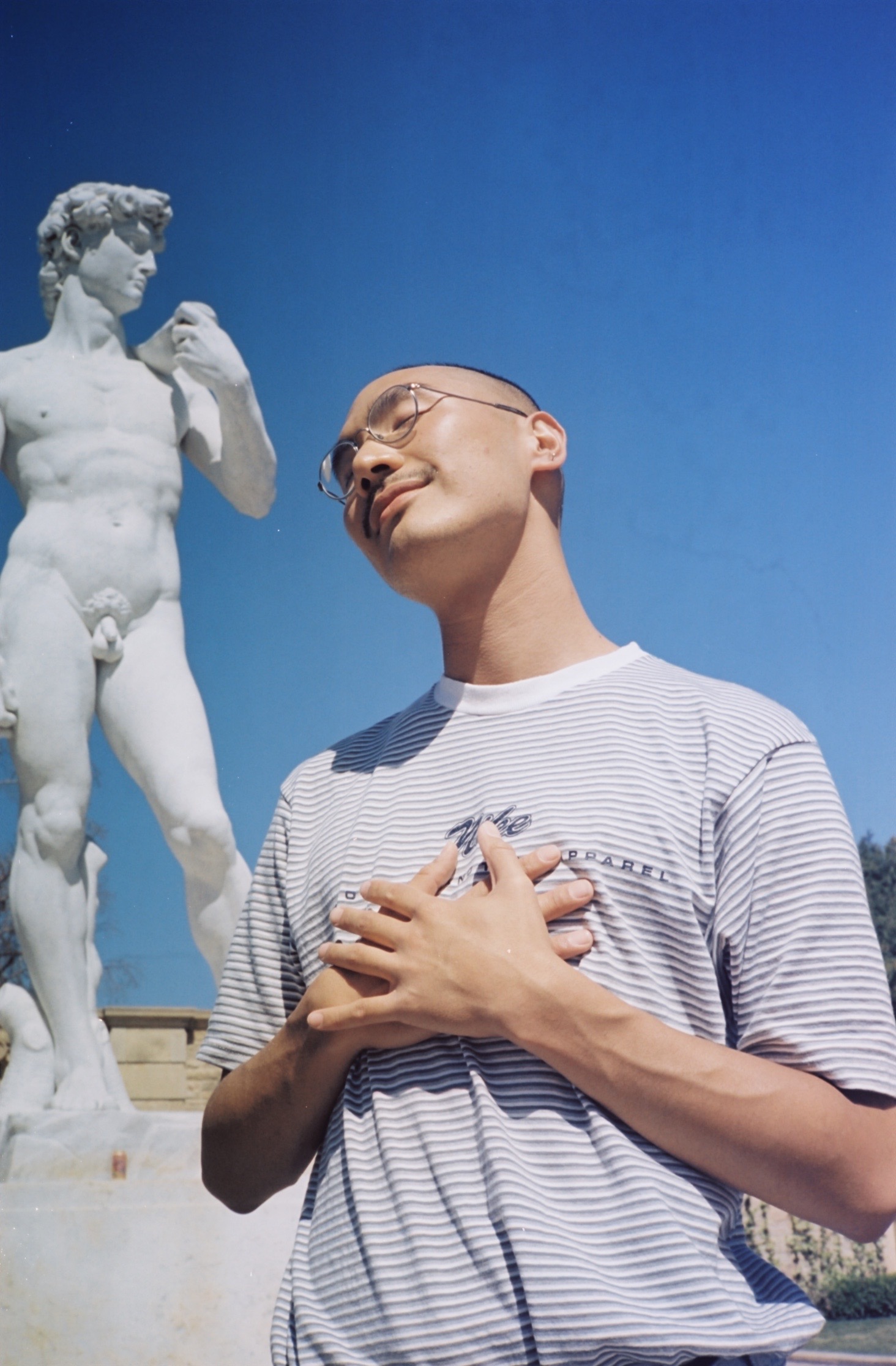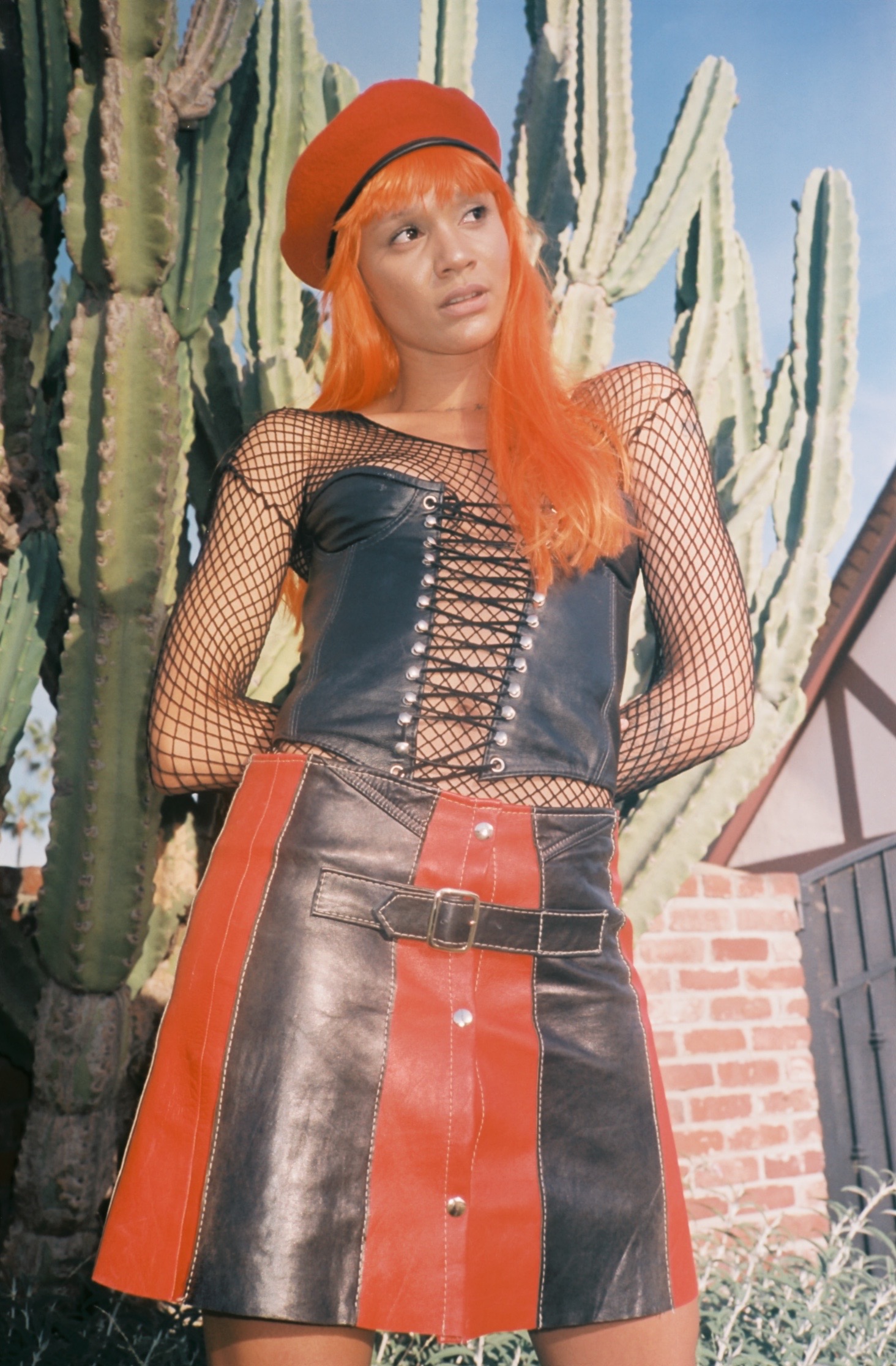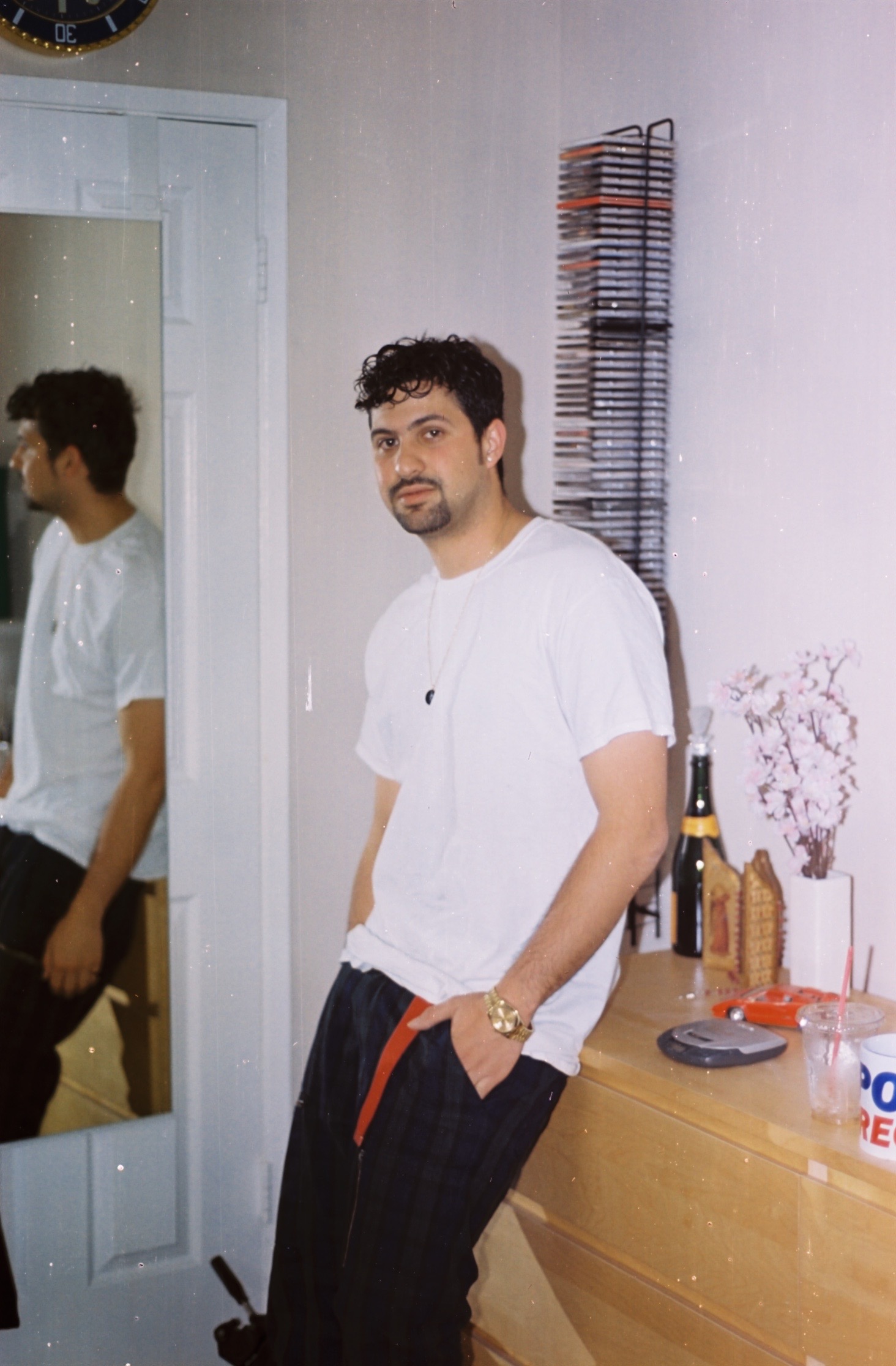 Photography by Niko Karamyan, Written and Produced by Tierney Finster
I'd rather feel. LA makes me hot. I sit in people's cars, drenched in sun, and pry my bare thighs from their sticky, leather seats. I dangle my pink-pedicured feet off the edge of Point Dume in Malibu with my eyes closed, imagining that I've conjured the blue water beneath me into a frothy pink. I match my breath to the rhythm of the waves and sigh out all that doesn't serve me. I remember a Kipling quote my painter friend Rachel had taped to her refrigerator while I was cat-sitting for her in Inglewood: Solid as ocean foam, quoth ocean foam. I try to dissolve like waves, back into the type of divine child that prioritizes playing with her friends and prospers in living fantasies. My hands are damp from the milky, cold coffee I sip and I abandon the antagonizing parts of my inner monologue. The ice cubes melt. My breath smells like weed and my wrists reek of rosewater. I savor myself. I'm in the mood to manipulate another person's emotional reality so I lay on a pink fur rug in my living room, blowing thick smoke into a boy's mouth just for something to do. I like to watch how I change him, and luckily for us, there's a mirror nearby. I walk barefoot on the hot cement in my parent's front yard and one of my dad's nails punctures my foot; my little feet caked with dirt because I'm loose and vibey. My cheeks are red from being in the jacuzzi and now that it's summer I want to melt all the time. I hold babies in Toluca Lake and peel off my acrylics on my elementary school's cold cement steps. I sext at Zankou in Granada Hills while my mom gets more Diet Coke and I avoid Reseda and Devonshire because of all that's gone down. I idolize my grandfather and kiss Blessed Sacrament every time I pass it in Hollywood. I'm my dad's favorite passenger, cracking my cotton mouth open to sing Tom Petty and Guns N' Roses to him through Laurel Canyon, my favorite fairytale. I rap Mack 10 on the 405 as we take exit 69 home to North Hills, formerly Sepulveda, formerly farmland owned by Mission San Fernando Rey de España, for which the entire valley is named. I pass what used to be H-Wood on Sunset and sense memorize the glory I took in being a baby passing as an adult, demanding to be seen. Punching Juju in the face while giving her a birthday lap-dance in the Roosevelt penthouse and her horror-movie-Marie-Antoinette-costuming making the real blood impossible to notice. I was broke but very, very glamorous. I'm broke but very, very glamorous. I spent three years smoking weed in Westchester and going to Goodwill on La Tijera and Coffee Bean on Manchester for fun. When I want to unplug I pretend I'm in a Red Hot Chili Peppers video, a a dusty, angelic LA rock chick wandering around aimlessly in 1991. My old girlfriend leaves her room to fill our bong up with new water and walks back in with slit wrists. She goes to the hospital and I stargaze at a soccer field. Now I want to be felt. My platonic crush is a guy. He tells me look, don't see. Looking is better than seeing. I look at my friends and I am happy. I look all over LA and am happy.